Case Study Over View
DayZ
The Brief
DayZ was born with the passion to connect families through activities in their area.
Here we take you through the process on how we approached the creation of DayZ. We broke it up into 4 phases. Discover, Define, Design, Deliver. The reason we do this is to make sure we cover all our bases and are moving in the right direction to begin with.
by Angelo Zeus
---
Objectives
Discover
Within our discover phase we get the "lay of the land". Who is doing what we're trying to. Which are doing it well and which are not and within that can we find opportunities.
Define
The define phase is again research heavy. Although this time around we are finding who we are building for. The better we know our users the more accurately and precisely we can solve their problem and offer a solution.
Design
Now, we have some fun. We open the doors to let our creative side run. While reminding ourselves of our research and basing our designs around what our users told us they need.
Deliver
The final phase. Here we compile our research in to design and our design into deliverable. It's time to dive head first and create a amazing digital product that our audience can use.
---
Takeaways
Discover
In this phases we did social listening, 1:1 interviews, surveys and competitive analysis.
We found that..
---
90% of parents feel they don't make the most of their day off
Families spend an average of 34 minutes together a day!
Families love the idea of content that is curated for just them!
Their is a appetite for change.
Once we validated our idea, we knew we could move forward.
---
Quotes
"I could really use a resource like this!"
"Love the simplicity"
"When can I download it!"
"So user friendly"
---
Survey Results
We found our target age group was 21-30 years old
These results show that our users work full time and are very busy
---
The Mission
A study conducted by the Highland Spring Group found a eye opening statistic
"the average family gets just 34 minutes a day together 'undistracted' – time where they feel they actually bond together and catch up without gadgets or routines getting in the way."
---
Define
In the define phase, we compile our research to form our problem statement develop personas and hold user journey sessions to find common user pain points.
This helped us find that...
---
The prevailing persona we found is the young adult parent.
Our user works full time and is a educated individual.
Common pain points and concerns when finding activities are parking, weather and distance.
Within our user journey session, we got so many feature ideas we had to prioritize.
We took this valuable information and pressed onward!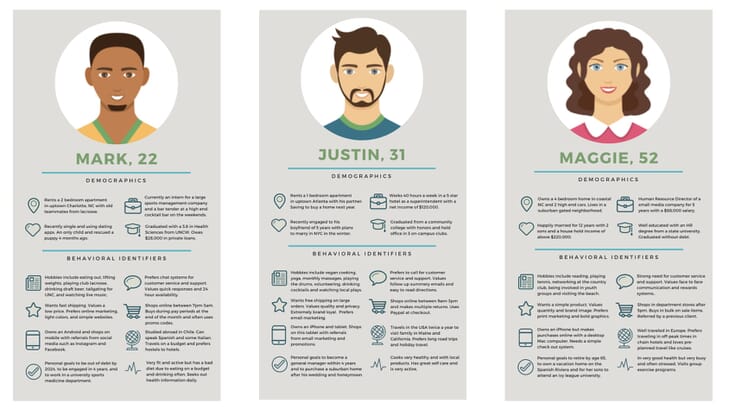 ---
Problem Statement
A busy parent who feels frustrated about not spending much time with family needs to plan activities but faces issue of events being family friendly and outside of work hours.
A busy parent who feels frustrated about not spending much time with family needs to plan activities but faces issue of events being family friendly and outside of work hours.
---
Our Personas
Celine is a interior decorator. She has one daughter and wishes she didn't always miss the "cool mom" activities.
David is a father of 3 children, all different ages. He works full time and his weekends are important to him. He wants to know about family events around him.
---
User Journey Session
We conducted a user journey session. Within these sessions we gather a group of individuals that fit our persona. Then we take the participants through the main stages in our platform. Based on personal experience they show us their common paint points. Based on those pain points we do feature ideation as a group.
We collected some amazing ideas, that provided guidance moving forward.
---
"Hot Spots" showing popular events their friends have attended
Social interest pulled from other platforms
"Date Night" events just for parents
Digital ticketing available immediately after purchase
Section for free events
Become a "promoter" to hold your own events
Multiple languages for tourist from other countries
So many good ideas, so we put them on a matrix to prioritize.
---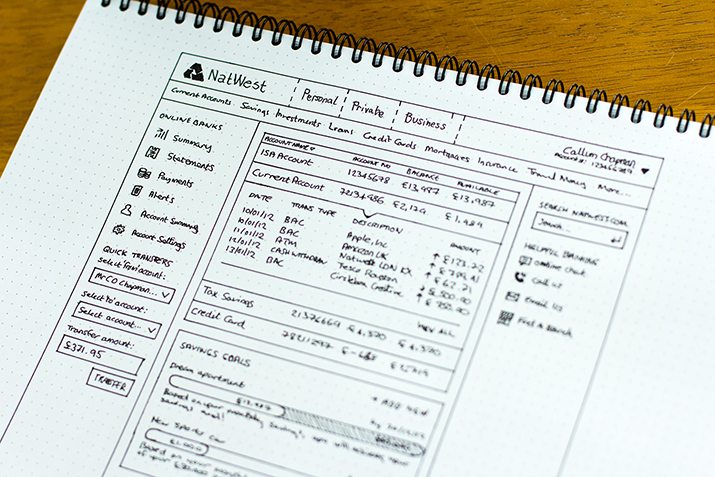 Design
In our design phase we start at low fidelity sketches moving through to wireframes and mockups getting feedback every step of the way.
Our design aren't just for looks. They solve the users problems.
---
Illustrations provided a friendly interface and a sense of inclusiveness.
Users like the idea of a hybrid onboarding/wizard to show them more personlized content.
We made sure the three most important factors (price, weather distance) were present.
Multiple payment options and digital tickets were important.
Are designs are battles tested and ready for development.
---
Variations
Low-fidelity rough sketches
Grey scale wireframes
Mid-fi mockups
High-fidelity mockups
---
Deliver
Last but not least, our deliver phase. This consist of our feedback loop and user testing.
We are always a open set of ears to what the user wants...
---
Our favorite quotes from user testing
"I love how you can provide relevant content for the user immediately"
"The hybrid onboard/wizard is unique solution to provide a direct benefit"
"I'm not a parent and even I wanna use this"
"Their is even a feature for parents only!"
Time to compound all our work and prepare for hand-off.
---
So what did we accomplish?
Validated our idea
A imperative first step. We loved our idea and we had to make sure other did too.
Found user pain points
Through extensive research we found what problems users are having so we can better solve them.
Created research backed designs
Beautiful for sure. Functional without a doubt.
Approached with a user centric mindset
We never make a decision without backing it up with feedback from our users.
Kept development in mind
The entire time we wanted to make sure our ideas were viable to be developed and released.
Compressed Images
We took multiple steps of speed optimization to make sure our platform was easily accesssible from any device.
Minified HTML/CSS
Just another way we can improve load times ans increase delight for our users.
Analytics/SEO
Once released we continue to keep a keen eye on what our users are doing, so our revisions are productive and relevant.
---